Hi!
To most of the world, James Bond is the iconic British spy for nearly 60 years. Through the Cold War, the Drug War, and even into a post-9/11 world, he's been reinvented multiple ways and times in books and movies and played by actors from George Lazenby to Daniel Craig. Ian Fleming's creation with a license to kill has dominated the popular impression of British Intelligence. But spies don't really exist in popular media as they do in the real world.
I'm sure the British Secret Intelligence Service (also known as MI-6) have had a few James Bond-like moments in their long and colorful history, but until now they've been hidden from public view. Keith Jeffery was granted unparalleled access to the MI-6 archives to piece together events from the agency's beginnings to the start of the Cold War. Reading The Secret History of MI6, it was amazing just how much happened in those first 40 years starting in 1909. The real men and women who put their lives on the line to protect Britain from her enemies put James Bond's antics to shame.
From the beginning, there was a conflict between the need for military intelligence, upon which wartime strategies could be formed, and foreign intelligence, upon which political and international policy decisions could be based. These interests were not always at odds, but the groups collecting the intelligence often sought to protect their sources at all costs, even from other agencies working on the same side. This reluctance to share actionable intelligence in a timely manner often hampered good decisions to be made by those in power. But Commander Mansfield Cumming hoped to change that culture of mistrust and offer a better solution.
Throughout the build up to the First World War, it was a matter of gaining the trust of the agencies depending on intelligence reports while building a network of field agents and informants that could reliably get a more complete picture of what was going on. Many of the same challenges of mistrust and information sharing existed for the next forty years as well. And always it was a balancing act between the need for information, the need for secrecy, and the safety of all assets involved.
The book provides a detailed accounting of many of the trials associated with developing the tools and techniques of spycraft – from learning how to record and transmit or transport reports from the field back to headquarters to finding cover identities and companies with which to hide assets in plain sight. Even the Import/Export business used by James Bond's MI-6 was first used by the real MI-6 long before World War I!
Though the text does get dense and mired in detail at times, I honestly think Jefferey's book should be required reading for any student of history or individual seeking to learn more about how MI-6 began. As events unfold through the years, I gained a new perspective on key events leading to World War I and II and the aftermath of each. The Secret History of MI6 is an incredible read. Perhaps in another fifty years or so we can read more about MI-6 history from 1950 to 9/11 and beyond!
This article first appeared at BlogCritics.org here.
–Fitz
p.s. Pick up this and other great history books below!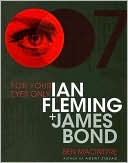 Related articles