Hi there…
The first few days on any new job can be tough on anyone. But when you are shot at, caught in a car chase, and grilled by the FBI it's a bit rougher than most. Annie Walker (Piper Perabo – Coyote Ugly, Beverly Hills Chihuahua) is the focus of a new show on the USA Network that continues the network's amazing run with smart, unique series.
Covert Affairs introduces us to Walker, one of the CIA's latest recruits. Even before she's done with her training, she finds herself thrust in the middle of what should be a simple swap of information. Of course, things in the spy trade are rarely simple. Just ask burned spy Michael Westen (Jeffrey Donovan) on another awesome USA series – Burn Notice.
The new show takes a different tack, pulling viewers into the spy world from the point of view of a new spy as opposed to an experienced one. But Annie's not alone… She has help from Auggie Anderson (Christopher Gorham – Ugly Betty, Jake 2.0), a blind agent who uses technology and his experience from before the explosion that took his sight to guide Annie through some of the inter-office politics and intrigue she'll have to deal with.
Her boss Danielle Gallagher (Kari Matchett – House, Mad Men, Leverage) runs the CIA's Domestic Protection Division and is the wife of Arthur Campbell (Peter Gallagher – The O.C., American Beauty), the director of Clandestine Services for the CIA. Both present formidable challenges to Annie's career as powerful individuals who can make or break her quickly.
Then there's Annie's family… Her sister Danielle (Anne Dudek – House, Mad Men) knows nothing of Annie's life as a spy, which presents all sorts of twists since she's living what seems to be her guest house. Danielle's happy home life threatens to cause Annie just as many issues as her work at the CIA, which I found quite entertaining. Life is messy and this injects just enough mess into Annie's life to keep her grounded.
Though he doesn't appear until the second episode, Heroes' Sendhil Ramamurthy joins the cast as Jai Wilcox, an agent with family ties to the CIA. I'll be very interested to see how Wilcox fits into the overall scheme of things in the series.
In the first episode, we meet Annie. She's a capable, talented agent with a gift for languages plucked from the trainees for a special mission. All she has to do is go in with a pre-programmed phone to sync data with an assassin who wants to trade information for safety in the United States. That doesn't go well and leads to a series of mini-adventures as the new spy tries to figure out what exactly is going on.
Perabo has been on my radar since seeing Coyote Ugly and The Adventures of Rocky & Bullwinkle back in 2000. But I have to admit that I hadn't seen her in much since then. Now in her 30s, she seems more sure of herself than ever and hopefully can anchor a television series as the lead actor.
But it was the chemistry between Perabo and Gorham that I found the best part of the first episode. Gorham is another actor I've seen here and there but really came onto my radar with Jake 2.0, a series that reinvented the notion of a "Bionic Man" and didn't last nearly long enough for me. As Gorham's Auggie and Perabo's Annie worked together, there seemed to be a fun comic and flirty element that provided a good balance to the show's action scenes.
My favorite scene between the two characters was when they broke into the morgue and were caught by the authorities. Whether it was the writing that saved the day or the actors themselves, it was entertaining to see them hold to their cover stories when separated and questioned by the FBI. They of course couldn't come out and say they were spies for the CIA, which isn't sanctioned for work on domestic soil… so they came up with an amusing cover story involving a particularly kinky fascination…
Once I discovered USA's Burn Notice, I've been a fan for four of five seasons. I'll be interested to see how Covert Affairs compares to the continued success seen by the other shows on USA like White Collar, Royal Pains, and In Plain Sight. Hopefully Perabo, Gorham, and the rest of the cast can enjoy similar luck!
Be sure to check out the premiere episode on USA this Tuesday night, July 13, 2010, on USA at 10/9 Central. It's an exciting ride for the first few days of a new CIA recruit!
This article first published on Blogcritics.org here.
–Fitz
p.s. Check out these other great shows from USA Network on DVD!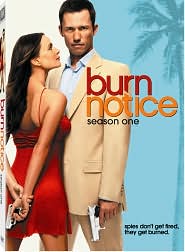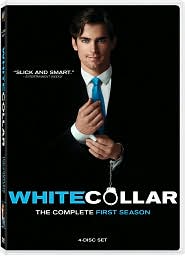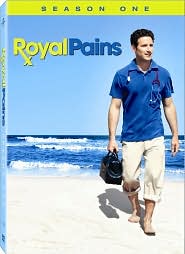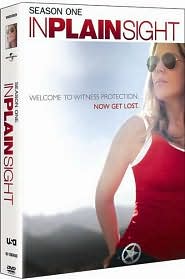 Related articles by Zemanta