Next week's episode of Stargate Universe poses some interesting questions about Ginn (Julie McNiven, Supernatural), but even more entertainingly it seems to feature more developments in the budding relationship between Ginn and Eli (David Blue, Ugly Betty)… I have always identified with Eli since the start of the series and his one-way love of Chloe (Elyse Levesque), so I'm excited that the writers are developing some new threads with the Lucian Alliance characters.
Image by grnknight via Flickr
Here's the press for the episode called "The Greater Good":
In this week's all-new episode of Stargate Universe Camile Wray goes to question the person they're holding to see if she can reach their contacts on Earth through communication stones. The one in holding clearly has something up her sleeve and isn't telling Camile all there is to know. You'll have to watch the clip and tune in on Tuesday at 9/8c on Syfy to find out who they're holding and what she's hiding.
And the video preview:
p.s. Check out these great SGU products: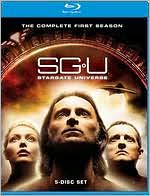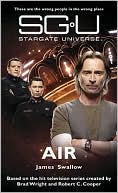 Related articles