Hi again!
When Human Target started airing on Fox television in January 2010, I was hooked. The series, loosely based on the DC Comics comic book of the same name, pits a problem solver – Christopher Chance (Mark Valley, Fringe) – against various threats and situations where he literally gets his clients out of harms way and cleans up after himself. The writing and acting manages to balance an intriguing backstory with fun action and humor without going overboard.
Starting with the pilot episode, we're introduced a little at a time to the strange little security business that Chance and his buddy Winston (Chi McBride) have going. California's new bullet train has a jealous husband and it's Chance's job to stop him. Of course, it doesn't hurt to have Tricia Helfer on board as your first damsel in distress either. Though Chance and Winston are the main operators of their security firm, they do call Guerrero (Jackie Earle Haley) when his particular "skill set" is needed, though Winston would rather avoid it if possible.
Each episode, Chance, Winston, and Guerrero fight the good fight, helping people in need stay alive to stop whatever the current threat may be. It's a common formula that kept the A-Team going for 5 seasons in the mid-1980s, so the "threat of the week" seems to work. And with the sarcasm found in every episode, it's hard to go wrong.
Now, I do have to say that early on in the season some of the green screen work and enhanced action scenes were a bit cheesy. For example, there's no way a motorcycle could leap quite as far as it did in the "Embassy Row" episode. However, that didn't stop me from enjoying every episode throughout the season.
A few of my favorites were "Rewind" where Chance rolls a passenger jet so it's flying upside down for a while, "Embassy Row" which pitted Chance against the beautiful Emma Barnes (Emmanuelle Vaugier, CSI: NY, Two and a Half Men), and the season finale "Christopher Chance" featuring one of my other TV heroes from my childhood – Lee Majors (The Six-Million Dollar Man)..
Human Target: The Complete First Season captures all twelve episodes as well as a few great extras. From unaired scenes fro several episodes to the "Human Target: Confidential Informant" and "Human Target: Full Contact Television" features, which provide behind the scenes details from the cast and creators.
And I have to say that being new to Blu-ray, every episode is extremely crisp on screen. The quality is amazing. Though I have to say I was hoping for a few more extras. The Fringe season one DVD set included many more extras than did this set, so I was a bit disappointed.
If you're looking for a fun way to spend a few hours or an opportunity to catch up before season 2 airs in November 2010, you can't do much better than this two disc Blu-ray set for season 1. Check out Human Target: The Complete First Season on DVD and Blu-ray at your favorite rental or retail counter!
For more details, check out the official site for the release – HumanTargetDVD.com.
This article first appeared at BlogCritics.org here.
–Fitz
p.s. Pick up this and other great TV on DVD & Blu-ray below!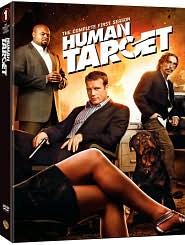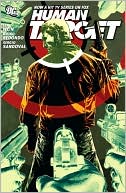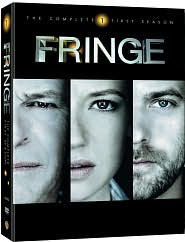 Related articles