Hi all!
Celtic music has always called to me. At first I found Enya (Watermark is still my favorite) and that led to Clannad (Dulaman). Then I found Loreena McKennitt (The Visit) and Solas (Sunny Spells & Scattered Showers). Whether it's a jig, a reel, or a ballad… Whether there are lyrics or it's purely instrumental… They all seem to call to the distant parts of my Irish heritage.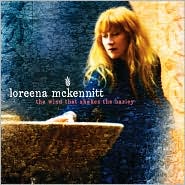 When I first heard Loreena in college, I fell in love with "All Souls Night" and "Between the Shadows" on The Visit. The rise and fall of her voice in conjunction with the eerie lyrics evoked images of spirits dancing to commemorate the end of one season and the beginning of another. But even more than her voice, the way she constructs her songs with traditional instruments and intricate arrangements is what's kept them floating around in my head for nearly twenty years.
The Mask and Mirror had a slightly different feel, going with more of a Spanish/Arab sound. And The Book of Secrets was the last album I picked up of hers. The song "The Mummer's Dance" received a ton of airplay in the late 1990s and it seemed to pander a bit to pop sensibilities. It didn't help that when the movie Ever After came out starring Drew Barrymore, the song was used in a trailer for the film. With the saturation of both radio and television, I lost track of her music after that.
That brings me to this year, when I heard she was releasing an album that went back to her roots and more of a Celtic/Scottish feel. The Wind That Shakes the Barley was the result. And though it's still not my favorite album of hers, it has renewed my interest in her music again.
Though the album is filled with traditional Celtic songs, I have to admit that I'd only heard one – "The Wind that Shakes the Barley" – which had been done in a version I love by Solas and another by Dead Can Dance. These songs range from "Down By the Sally Gardens," which is based on a poem by William Butler Yeats and "The Parting Glass" and "The Star of the County Down," both traditional Irish songs… to an original instrumental from McKennitt called "The Emigration Tunes."
This album seems to be a return to slower, more methodical tunes, rather than the more upbeat songs that encourage you to dance. "As I Roved Out," "Brian Boru's March" and "The Star of the County Down" are the faster songs on the album, though none approaches the determination and speed of some of her earlier works. That said, "Brian Boru's March" is among my favorites of the album, with its gentle instrumental rise and fall. I couldn't help but imagine a crowded floor of people waltzing in their finest clothes in an earlier, simpler time.
But it's the title song of the album – "The Wind That Shakes the Barley" – that really captured my attention. This isn't Solas' quicker version, which infectiously makes me want to dance (and nobody really wants to see that). Loreena has slowed it down and made it almost creepy with the ambient music in the background. It's more than ambient and enhances the melody in strange ways. And the violin beautifully evokes the sadness of the subject matter… the loss of one's true love.
I'm glad that McKennitt has returned to her old form. The Wind That Shakes The Barley restores my hope that beside all the pop noise on the radio, classically-inspired music still has a place in the world. Be sure to check it out at your local or online music store.
For more about her life and music, check out her website at QuinlanRoad.com – the site for her private record label, Quinlan Road.
This article first appeared at BlogCritics.org here.
–Fitz
p.s. Pick up this and other great music below!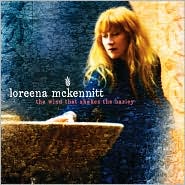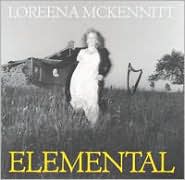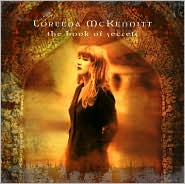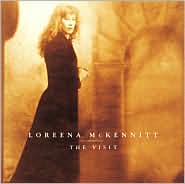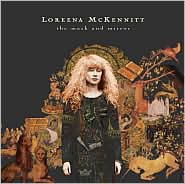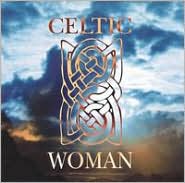 Related articles
Hi all…
Until recently, I had never really given poverty much thought. But with Blogger Action Day coming up, it's made me think about it some.
If you go back as far as the silent movies with Charlie Chaplin, one of his best loved characters was the Tramp. He never had enough to eat and lived in hard times. But many people were facing hard times back then, so it was good to see a character you could identify with and see the humor in things.
Poverty in movies today isn't quite as easy to see. There are a few movies here and there focusing on poverty or hardship growing up, but the blockbuster makes more money, so we see more of those from the big studios. Documentaries don't make money (unless your name is Spurlock). And so it seems to have fallen out of the public eye.
I know I'm guilty of avoiding documentaries where I am not entertained. I go to the movie to enjoy myself, not to be educated or guilted into feeling bad. It doesn't take much to make me feel bad at the movies. I'm a sentimental fool. And yet it's interesting how often you see poverty slipped into even modern blockbusters.
Babylon A.D. starts in a war-torn area of Russia. People are trying to sell guns to get money for food.
Death Race is set in a world where the economy has crashed, everyone is fighting over jobs, and too many people are put in jail because they have to fight to survive.
Where in the World is Osama Bin Laden focused on finding Bin Laden, but showed us some of the hardship facing people living in Afghanistan. They had to buy tents on the black market.
Even in the background of The Incredible Hulk, you got to see the poverty and crowded conditions in South America where Bruce Banner was hiding.
So though we're not seeing "movies about poverty" from Hollywood, the writers and directors are showing us slices of the world that includes poverty. They may not talk about how to solve it. But it's there.
It's just sad that these "powerful" people in Hollywood can't see their way to directing some of their resources to raising awareness of the problem as a way to help solve it.
Can you imagine if Warner Brothers Pictures took part of the $900+ million dollars raised so far by The Dark Knight and [gasp] donated it to a worthy cause?
What would happen if every studio, for one year, decided to donate 10% of the income generated by all their movies? Think about the millions of dollars that would go to worthy charities.
But the odds of that happening are slim. Movie making is a business. Giving away profits is something the little fish do for publicity, not the big fish. But it does pose an interesting what if…
So the next time you watch a movie at the theater, keep an eye out for the signs of poverty. It's there somewhere.
–Fitz
Related articles by Zemanta