Hi again!
Sometimes I get clubbed on the side of the head when I least expect it. Though I'd heard of Great Big Sea when I reviewed Séan McCann's Lullabies for Bloodshot Eyes a few months ago, I really didn't know much about this band from Newfoundland, Canada. I listened to Fortune's Favour and it was good, but didn't wow me. But when I heard Safe Upon the Shore it was definitely a wake-up call.
This is the 10th album from Great Big Sea, a band that's been together for 17 years. Safe Upon the Shore was recorded over the space of six months in New Orleans, St. John's in Newfoundland, and anywhere inspiration happened to strike – including buses and dressing rooms while on tour. Evidently a good portion of the album was recorded on band member (and one of the founders) Alan Doyle's laptop, which provided a mobile recording studio just about anywhere they happened to be.
Doyle, Bob Hallett, and McCann were the driving songwriters on the album, but it also included some co-writers you might not expect – like Russell Crowe and Canadian singer-songwriters Randy Bachman, Jeremy Fisher, and Joel Plaskett. With the New Orleans vibe and additional influx of influences, the group managed to push their usual sound to something I found to be truly inspired.
With a mix of styles, from folk and Bluegrass to rock I'd be happy to hear in any pub, this group of five musicians – Doyle, Hallett, McCann, Murray Foster and Kris MacFarlane – provides a full bodied sound that uses damn near everything that isn't nailed down… Guitars, bouzouki, mandolin, banjo, piano, accordion, concertina, whistle, harmonica, fiddle, pipes, bodhran, drums, keyboards, and lord knows what else. If it has strings or keys, I bet these folks can probably pick it up.
But on this album it was the mix of deeper, haunting tracks with those imbued by humor that really caught my attention. For me, albums are made or broken by the way they're constructed. The "landscape" of music that allows a comfortable mix from highs to lows and everything in between. Safe Upon the Shore provides a landscape as rich as the pictures of Newfoundland I've seen… from shores to hills, ice to sky.
The other thing you'll immediately notice if you listen to the lyrics is the sadness buried in the cheerful melodies. It's that irony that works for songs like "Good People" touting the fact that we'll always have good people even when things are at their worst… "We're running out of trees and we're running out of space, but we'll never run out of Good People…" And in "Over the Hills" they describe the life of a soldier – "Safe at home we'd rather stay / watch our children grow and play / we owe the Crown so now we'll pay – over the hills and far away." But it's duty that leads good and men away from their families when their leaders call.
There's too much on the album I absolutely loved, so I'll just focus on a few tracks.
"Yankee Sailor" manages to be both cheery and sad describing a love that's not to be with a beautiful acoustic guitar driving the tune. "We were poor / but I was satisfied / and I thought that you were too / You were pure / and I was terrified / I wasn't good enough for you…" And when that lass met the Yankee Sailor that led her across the waves he knew he'd lost her. "America is beautiful / and I sure hope you're right / if I could see you across the water / I'd say America is beautiful tonight…" The whistle in the background, with some amazingly simple but gorgeous harmonies adds emotional depth to this story of love lost.
In "Hit the Ground and Run" we hear the story of a shotgun wedding with some amazing Bluegrass… "You better lock the church door tight 'cause at the slightest crack of light that boy is gonna run…" This song hits the ground running and doesn't let up to the end with it's driving banjo riffs and hilarious story sung with humor.
It was "Safe Upon the Shore" that really drove this album home for me. A haunting ballad sung a cappella, the tale unfolds of a woman waiting for her "darling sailor boy" to come home. The lyrics alone are heartbreaking, but the slow reveal and Séan McCann's emotion-laden voice that really drove this track home. "Now fisherman they cast their nets like miners pan for gold / and sailors push off from the docks and pray the gales will hold / the sea just sits silently / but sometimes she does more / and someone weeps as her love sleeps safe upon the shore…" It reminded me of the poetry of Gordon Lightfoot's "The Wreck of the Edmund Fitzgerald" which has haunted my musical memory for 30 years.
But in "Road to Ruin" with its "You can take the sunshine / I can take the moonshine / You can take the high road / I can take the low / though later in the evening / the one thing I believe in / I'm on the road to ruin / it's the only way to go" I found my wife and I described… Again, the humor of accepting the lives we lead and relationships we keep manages to merge amazingly cheerful music and ironic lyrics into a tune that made even me want to dance.
Where Fortune's Favour didn't really capture my soul, Safe Upon the Shore managed to do that quickly and never let me go. I'll be listening to this album for quite a while and shouting far and wide that I too am on the "Road to Ruin" and happy to be there!
Be sure to check out Safe Upon the Shore when it's released on July 13, 2010. For more information about the band, check out GreatBigSea.com.
This article first appeared on BlogCritics.org here.
–Fitz
p.s. Pick up this and other great Great Big Sea albums below!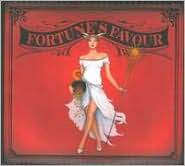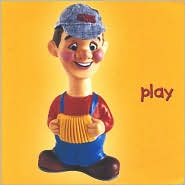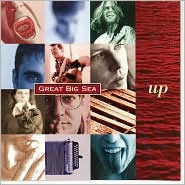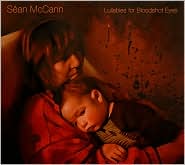 Related articles by Zemanta