Hi again!
Howard Jones has been a part of the soundtrack in my head since the 1980s. With such an amazing career with tracks such as "Things Can Only Get Better," "What Is Love?", "No One Is to Blame," and "Everlasting Love," his synthesizer pop sound seemed to do no wrong as New Wave album after awesome album appeared on the pop charts. Even today, it's impossible for me to hear "No One Is to Blame" and not sing along in the car.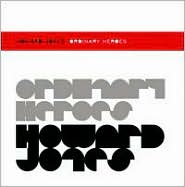 Even in his mid-50s, Jones is still touring and playing music for his worldwide fans. His songs have appeared in several movies and video games over the last 30 years and there's just some endearing quality about his talent and personality that keeps him and his music in the limelight.
1984 seems forever ago, but "Like to Get to Know You Well" was a worldwide hit on The 12″ Album. He followed it up with "No One Is to Blame" in 1985 on Dream into Action, the Action Replay EP in 1986, and my favorite album – Cross That Line in 1989 with "The Prisoner" and "Everlasting Love." Back then, MTV was actually a place to watch amazing music videos such as Jones' video for "Everlasting Love" featuring a pair of mummies seeking the perfect relationship.
Now he's releasing a new album – Ordinary Heroes – which provides the same Howard Jones we know and love but with a bit older, wiser, and more introspective flair. He still loves to write about love ("Even if I Don't Say", "Love Never Wasted", and "Someone You Need"), but now he is mixing in songs about children growing up and going out on their own ("Soon You'll go"), the unrecognized heroes all around us ("Ordinary Heroes"), and the lives of ordinary people ("Straight Ahead"). All ten tracks on the album are wonderful, providing glimpses of an aging Jones who seemingly hasn't lost a single step since I heard him in high school.
My favorite song on the album by far is "Soon You'll Go." There's something about the concept of watching your children grow, change, and leave the nest that's one of those amazingly consistent themes of life. Even the recent Toy Story 3 release deals with it in an emotional, yet inevitable way.
"Tiny fingers clutching round the edge of the bed / Wouldn't listen to a single word your mother said… These things I will hold on to / when I can't hold on to you…" Howard's lyrics bely simple sentiments, based in the memories each parent has of their children from birth to the time they move on with their lives. And the piano, Jones' voice – backed by a choir – and the obvious emotion just emphasizes the story of the lyrics.
"Ordinary Heroes" – the title track – is my other favorite. "Ordinary heroes / There's one one on every street / You might not recognize them / 'Cause they're just like you and me…" Jones focuses on the people behind us, making us strong and safe. The mothers and fathers, wives, and family that make us who we are. Jones' voice, piano, and a nice acoustic guitar melody woven through the composition reinforce that none of us are truly alone if we look hard enough.
Thoughout the album, Jones' piano skills lend themselves from the upbeat tunes to the slow songs and his voice sounds just as good now as it ever did. Howard Jones continues the legacy of the '80s and doesn't show any signs of slowing down or losing his touch.
If you're a Howard Jones fan or are simply looking for something more hopeful and upbeat than the current songs beating the airwaves senseless, I'd encourage you to give Jones' Ordinary Heroes a listen!
For more details about Howard Jones, his albums, songs, or tour dates, be sure to check out HowardJones.com.
Article first published here on Blogcritics.
–Fitz
p.s. Pick up this and other great Howard Jones CDs below!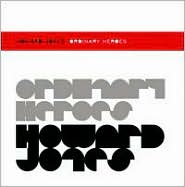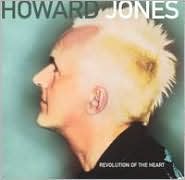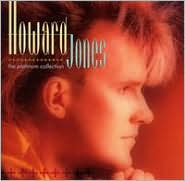 Related articles by Zemanta