Hey…
Keane is one of those bands I would sometimes hear on the radio that simply became part of the background. Songs like "Somewhere Only We Know" gained so much air play locally that I just changed the station without really listening. Little did I know what depth was there beneath the surface…
Keane's three members – Tom Chaplin (lead vocals), Tim Rice-Oxley (piano, backing vocals), and Richard Hughes (drums, percussion) – have been making music together since the late 1990s. With only limited success up to then an early bandmate – Dominic Scott – left in 2001, but the band pressed on. When their single "This is the Last Time" was released in 2003, they started to gain some traction, which paid off handsomely with the success of Hopes and Fears a year later.
After Hopes and Fears, the band released Under the Iron Sea (in 2006) and Perfect Symmetry (in 2008), both receiving immense praise and encouraging throngs of fans worldwide to attend their live shows. For the Perfect Symmetry tour, they visited 28 countries' worth of packed venues – Russia to Australia, Columbia to South Korea, Lebanon to Switzerland… And somehow they had time between dates to slip into the studio to record a few tracks.
It's those tracks you'll find on their new album – Night Train. And I have to say that I don't know why I didn't latch on to Keane's rich melodies and deep lyrical meaning in the last 6 years. I doubt that they'll continue to fade into the background when they're on my radio.
With only eight tracks, Night Train doesn't have a lot of time to grab your attention, so it doesn't waste any. From the opening beats of "Back in Time" to the amazing "My Shadow", the album rises and falls effortlessly across a varied musical landscape. And while I may not personally appreciate all of their genre-defying collaborations with fast-rising Somali/Canadian rapper K'Naan or Japanese baile funk MC Tigarah, I applaud the band taking chances to broaden their already impressive appeal.
Among my favorites on the album are "Back in Time," which to me sounds like a plea to stop the world… "Time, I wait for you / Hibernating hoping life will start again" evokes an image most of us have struggled with in life from time to time. The feelings of loss and sadness after a particular loss forcing someone to hide away for a while while the pain fades. The driving synthesizer and drum beats, like a heartbeat, keep the song pumping as Chaplin's vocals evoke that painful plead.
As a band that I always associated with synthesizers and rock guitars, the acoustic guitar and percussive claps that open "Clear Skies" caught me a bit off guard. The almost upbeat music almost hides the sadness of the lyrics – wanting to feel the certainty of those who survived. "And I wish that I could be / Everything you are, everything you are / And I wish that I could state / My faith the way you do, as certainly as you…" Like the passing of a storm, "Clear skies gonna fall on you…" This definitely evoked television news memories of the Katrina aftermath for me.
"Your Love" sounds like it came right out of the 1980s with its drum machine-sounding beats and background keyboards, with a dash of today's darker romantic vibe. As the singer lay on the floor, fallen to floor under the influence of the drug that is love… "The chemicals react, the molecules collide / The poison works its way somewhere down inside…" – what a dark, almost technical description of the effect of love's drug set to the innocuous, happy beats of an earlier age.
But by far my favorite is "My Shadow," with it's haunting message of love and new beginnings. Like an exploding universe, "And you will see my shadow on every wall / And you'll see my footprint on every floor…" as the spark of lust and love that kick off the start of new possibilities. "It only takes a spark / to tear the world apart / these tiny little things / that make it all begin." And beneath it all, the driving keyboards and harmonies to drive the point home.
Keane's new album Night Train takes no prisoners as the band experiments with ideas, styles, and collaborations that will find their way onto the radio once again to become more than simply notes in the background. Even if you've not heard Keane before, give this album a listen.
–Fitz
p.s. Check out this and other Keane albums at Barnes & Noble below!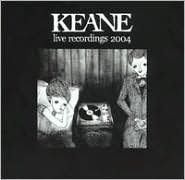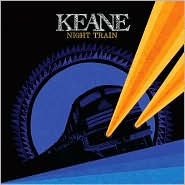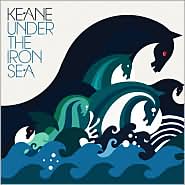 Related articles by Zemanta