Hi all…
The music of Vince Guaraldi has inspired many artists over the years in different ways, including jazz pianist George Winston. Winston started as an organist, but after hearing Guaraldi's music on Charles Schultz's A Charlie Brown Christmas television special in 1965, he picked up the record and quickly became a Guaraldi fan. As he says in the liner notes, "I felt a great satisfaction from getting records of music I loved." He had taken a few piano lessons at age 6 and with his friend Clark Cochran he'd "fool around with trying to play the left hand part of "Linus and Lucy" in the key of C (the white keys), not in A flat as Vince had done it…" But by that point he was hooked and over the next several years, he'd also pick up everything else Guaraldi would release.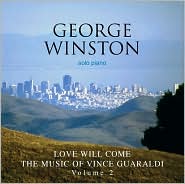 In 1971, Winston switched to piano from the organ and his path was set. Winston actually met Guaraldi at a jazz club in Palo Alto, California, not long after moving to California. "He was very gracious and encouraging," he recalls in the liner notes. And Winston was asked in 1988 by producer Lee Mendelson to score an episode of the Peanuts television series called This is America, Charlie Brown – The Birth of the Constitution, and he still considers it one of the highlights of his career.
Winston released Linus and Lucy – The Music of Vince Guaraldi in 1996 as a tribute album to Guaraldi. And as with many things, one album is never enough and he recently released a follow-up – Love Will Come – The Music of Vince Guaraldi, Volume 2.
Love Will Come manages at once to hold true to the spirit of Guaraldi's music and yet be original. These songs are flowing, beautifully composed and performed pieces that would feel equally at home played in a concert hall or in your kitchen at breakfast on a lazy morning. They blend into the background but hold your attention at the same time.
Sixteen tracks grace this album in a variety of times and sensibilities – everything from the love song for There's No Time for Love, Charlie Brown – "Time for Love" – to the bluesy "Macedonia/Little David" medley of two songs Guaraldi recorded with Conte Candoli on the 1960 album Little Band, Big Jazz. Winston's fingers glide across the keys as an extension of his soul. "Macedonia/Little David" is without a doubt my favorite song on the album, evoking the mental image of a jazz piano at the back of a smoky jazz club in some forgotten corner of the world. In that same bluesy-vein is "Fenwyck's Farfel/Calling Dr. Funk", another medley of pieces from Guaraldi merged seamlessly as one complete story…
But the lovely pieces such as "Time for Love" and "Room at the Bottom" leave no doubt that both Guaraldi and Winston have a romantic soul amidst their jazz and blues sensibilities. Guaraldi originally recorded "Room at the Bottom" for the 1957 album Jazz Impressions and Winston mentions in the liner notes that he thought this piece evoked images of San Francisco nights.
Love Will Come – The Music of Vince Guaraldi, Vol. 2 is an album to be savored and enjoyed a track at a time. George Winston has once again proven that tickling the ivories can be expressive, jazzy, and sentimental without selling your soul…
For more information about this and other George Winston releases, tour dates, and more, check out his website at GeorgeWinston.com.
–Fitz
p.s. Pick up some great George Winston and Vince Guaraldi music below…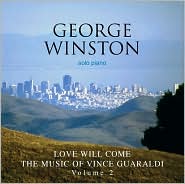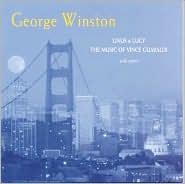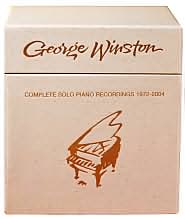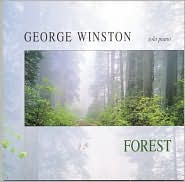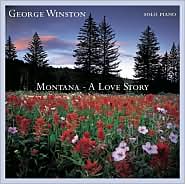 Related articles by Zemanta