Hi there…
Nearly two decades ago I turned on my local PBS television station and happened upon a program featuring David Wilcox, a folk artist with a storytelling style of playing guitar and singing. I was hooked. The next day, I headed to the local music store (this was before Amazon and Apple iTunes) and picked up a copy of the first album from him I could find.
That album turned out to be How Did You Find Me Here?. To this day, it's still one of the most-played albums on my iPod, with "Eye Of The Hurricane," "Leave It Like It Is," and "Jamie's Secret" the three tracks I can probably sing in my sleep. Beyond the amazing guitar playing, there's just something about the way he constructs his songs that evokes an emotional response with his voice. That voice has a genuineness about it that expresses the joy or sorrow or simply tells it like it is.
A few years later, I picked up a copy of Big Horizon, which continued Wilcox's trend for amazing music. The songs "Block Dog," "Break In The Cup," and "Strong Chemistry" have ended up in many of my playlists over the years. The stories of the highs and lows of human relationships combined with his music continued to speak directly to my heart at the time.
But somehow I lost track of Wilcox after that in the shuffle of daily life. So recently, when I heard that he had a new album coming out – Reverie – I thought I'd give it a listen. Though his subject matter has changed a bit in the last 10 years, his voice, guitar, and songs are still as great as they ever were.
With the world as messed up as it currently is, I was amused by "End of the World (again)". "Tell me about the calendar the Mayans figured out / before they all disappeared in mystery / they didn't have a future but it seems we have no doubt / they know the punchline of our history" says it all… An apocalypse is always just around the corner – and the "sun keeps burnin' / world keeps turnin' / we just can't can't go on like this…" and if the world's going to end, we might as well enjoy it with a view of the fireworks. Tomorrow's probably going to come anyway, right?
"Shark Man" has a groovy rhythm and picked beat as it compares a warped relationship to one person being in a shark cage and the other circling, waiting for an opportunity to strike. This is classic Wilcox for me with lines like "I draw you in with my style / big toothy grin / we haven't fought for a while / I'm back again…" The analogy of the shark cage for a pair of lovers is not one I ever would have made and yet, it works so well!
Where the album really surprised me was with songs like "Stones of Jerusalem", which hit me a bit like a Schoolhouse Rock or They Might Be Giants history lesson in Wilcox' unique style. It details the history of Jerusalem and talks about how today's Jews are just like the stones used to build the places and empires of Israel. The fact that anyone could work some of these names into verse blew my mind – "Sultan Suleiman restacked the walls again / Malik-al-Muattam had destroyed / Before him was Saladin who captured Jerusalem / From the Crusaders who won it in war".
And there's the political songs like "Pieces of Me" and "We Call it Freedom" expressing some of the sentiments running rampant through our country. The universal brotherhood of Christianity is tough to see when Christians can be seen fighting over how to make peace. And focusing on how we tortured people after 9/11 and the people who questioned the methods used were told they were un-American. Folk artists have always had the ability to speak out on tough issues and I have a lot of respect for taking a stand.
Reverie is Wilcox's 17th album and was recorded in front of a live audience, but doesn't have the earmarks of a live album. There's no applause in the background or crowd noise of any kind, so I'm not sure what engineering magic was used to accomplish the feat. But the sound quality is amazing and I love hearing the live qualities of his voice and guitar work. The album is available now online and will be available on CD on November 23.
If you're a fan of David Wilcox's music, I'd encourage you to give Reverie a listen. He still has an amazing touch on the guitar and a great voice after 20+ years of playing and singing. I look forward to hearing with the next 20 years have in store. For more information about Wilcox, his music, and his touring schedule, check out his website at DavidWilcox.com.
This article first appeared at BlogCritics.org here.
–Fitz
p.s. Pick up some of David Wilcox albums below from Barnes & Noble or Amazon: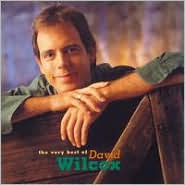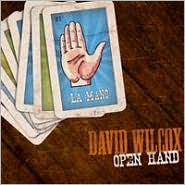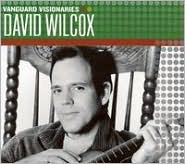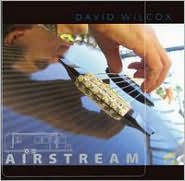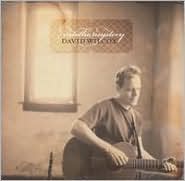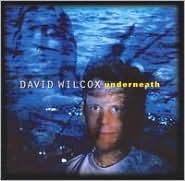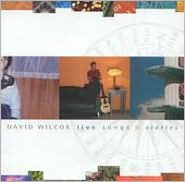 Related articles