Hey there…
When I was 24, I was still trying to figure out my life. How many of us can honestly say we knew what we were doing with the rest of our lives by that point? And yet, in this age of American Idol, we now see kids as young as fifteen entering the limelight without any clue of what's to come.
So when I heard Bobby Long's music, I was in shock and awe not only that A Winter Tale was his debut studio album, but that he had that much conviction behind his words at age 24. It turns out he's one of the few young talented folks who actually had his act together at a young age (17). He started at open-mic nights in London as he went to London Metropolitan University studying music in film and writing a thesis on "The Social Impact of American Folk Music" and has been touring over the last couple of years building his fanbase.
Between his great guitar skills and poetic lyrics, Bobby was a rising star with a bright future. His fans already know that. But with his album about to be released, the rest of the world has no idea what's coming. From the opening strains of "A Winter Tale" through "A Stranger Song," he had me enthralled as he told his stories in song.
I was raised in a house where I heard a ton of folk music growing up, but even since then I haven't heard much that comes close to Bobby's style and sound. The mix of blues and folk influences that comes closest may be Peter Mulvey, who's one of my favorites. But there's more country-blues and rock in Bobby's guitar arrangements that offers something unique. There's a sadness to each of these tales sung with an emotional punch and a voice that holds much more experience than someone so young ought to have.
A Winter Tale pairs the young artist's talents with some amazing folks backing him up. Nona Hendryx (LaBelle) offers background vocals on "Penance Fire Blues" and Icelandic singer Lay Low offers backing vocals on other tracks. Add to that the pedal steel guitar of B.J. Cole (who plays with Elton John and Sting), and others and you end up with a textured release that simply doesn't sound like a debut album. This might as well have been Bobby's third or fourth…
But let me get back to the songs themselves…
"Who Have You Been Loving" tells the tale of moving on from someone who's wronged him with a message loud and clear – "If someone isn't hurt, then it's gonna be me / but the tears they taint your heart, you're so happy that you're free / if you're no better now than you've ever been / you owe me an apology…" But he's moving on – "Before the dusk falls to dark, I'll have you banished from my mind / I just need a moment's rest to make it mine…" With a steady blues beat in the background and an electric guitar offering a bit of harshness, the song doesn't beat around the bush…
And then in "Sick Man Blues," we're presented with a very different sound. This time the singer speaks fondly of a woman who's bad news… It's a dichotomy of happy, upbeat finger picking and sad lyrics often found in folk music. "Your love carries the rhinestone of a plague, so bear in mind the lives that you could save / I'm bound to walk the darkness again…" It's an old story told with a new voice. "My love it sits untainted to the rigours of your stare / there ain't anybody like you and the fairness of your hair / it leaves me stranded…" Could he walk away? It's hard to say.
But my favorite song on the album has to be "Penance Fire Blues," with its rhythmic strumming and gospel blues feel as it tells tales of a man suffering in a darkness of his own making. This might as well be about world politics as much as love. "You back down a hallway / to flourish the darkness / and you fool yourself / You did it all for her / and him, and her…" The truths we all cling to fade away in the end. What do reasons matter when compared with the deeds themselves?
How can someone so young have such insights into the world? Like all of us, Bobby Long is a product of his times – but damn if he doesn't have an amazing way of expressing himself. If this is one of the new sounds of modern folk, I'll be listening until they put me in the ground.
Looking for a fresh voice? Check out Bobby Long's A Winter Tale today. Check out his website at BobbyLong.info for more about the album and his touring schedule to see if he's in your neck of the woods!
This article first appeared at BlogCritics.org here.
–Fitz
p.s. Pick up this and other great albums from Barnes & Noble: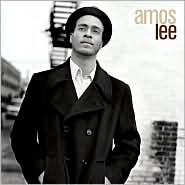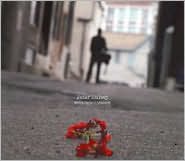 Related articles