Hi there!
The Barenaked Ladies (BNL) have always had a strange appeal for me. Ever since I heard my father do a rendition of "If I Had A Million Dollars" on an 12-string acoustic guitar in the 1990s, I knew there was something there. And ever since 2003's Everything to Everyone and their song "Another Postcard" (with chimpanzees…), their crazy view on the world managed to bury itself in my brain. Plus, as my daughters say, the band name alone is worth a listen because "they're not ladies and why would they be bare naked?"
So when I heard that Steve Page was leaving the band in 2009, I wondered what it would mean for the rest of the group and the band's sound. Page was arrested on drug charges, which were eventually dismissed. And, to add insult to injury, Ed Robertson's mother passed away in December 2008. It wasn't a good year for BNL. So when Page left the group in February '09 "by mutual agreement", what effect would have on this group that had survived nearly 20 years and 10 studio albums?
Without Page, the band now consists of Robertson (guitar/vocals), Jim Creeggan (bass/vocals), Kevin Hearn (keyboard/guitar/vocals), and Tyler Stewart (drums/vocals). There is an amazing array of talents here, from multi-instrumental band members to having four vocalists able to help out and offer very different sounds and styles to their music.
Unfortunately, I'm sad to say I was disappointed by All In Good Time. There are few echoes of that quirky approach to life left on this record. Perhaps Page represented the bizarre humor that came through in their lyrics and music? I don't honestly know. But that doesn't seem to have stopped the band from recording an interesting mix of tunes. Even so, I'm not sure I like the slower, more introspective songs like "Jerome," "How Long," and "I Saw It…" It was always the more upbeat, off-beat songs from the group that attracted me, not these philosophical, slow songs.
Don't get me wrong, there are some fun songs here too, including "Four Seconds" which somehow manages to rhyme the word orange! "Oh Flip, The light is turning Orange / Coat ripped, when I caught in in the door hinge…" It's one of the shortest songs on the album and definitely my favorite. The insane pace of the lyrics and the zydeco-style instrumentals brings to mind songs like "One Week" on Stunt, which made it fun…
And the anger with Page comes through loud and clear in songs like "I Have Learned" – "I have learned to live with living with / Every choice we made / But I would love to live with giving this / Shaky voice some shade… Same sun / Same Fun / Whole new world…" This song comes out and says we're ready to move on and has some fun electric guitar to back it up. This may be 4/5 of the original group, but there's definitely a new feel and they're not holding back on letting the world in on their new sound.
But there's also a song – "Golden Boy" – that almost sounds like they're applauding Page's departure… "No, no, no, you're not a quitter / So don't, don't, don't, don't you be bitter / Go, go, go where you glitter away…" Page has gone off to pursue his solo career, which though the rest of the band hit a rough patch for a while, they're ready to move on. As bassist Creeggan says – "We came to the conclusion that the band was only worth saving if we supported one another and strove for a healthy dynamic between us. So far it's been amazing and the most creative time I can remember having with the group."
It's my hope that BNL continues to enjoy success in this new incarnation. I just hope that they get a bit more cheerful and back to those off-beat humorous songs that attracted me to them in the first place. Be sure to check out All In Good Time at your favorite music retailers and keep an eye out for tour dates near you starting May 10th.
–Fitz
p.s. Pick up All In Good Time and other BNL albums below!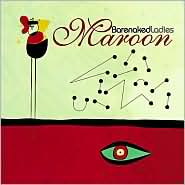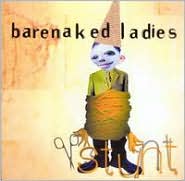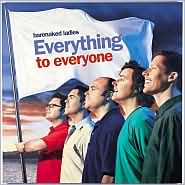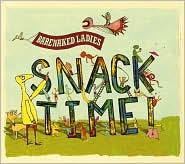 Related articles by Zemanta