Hi all…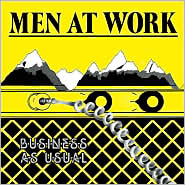 This takes the cake for me in the bizarre world of "getting a piece of" just about anything through lawsuits. Men at Work has lost a lawsuit because the flute work of their 1980s hit song "Down Under" was "stolen" from a more than 50 year old Australian folk song – "Kookaburra Sits in the Old Gumtree."  And to me, it only sounds vaguely like the flute riff from "Down Under"… So what gives?
Now EMI Songs Australia has to pay 5% of the royalties from the song (earned since 2002 and from all future earnings) to Larrikin Music – the company who owns the copyright for the "Kookaburra" song. What's even more bizarre is that Larrikin was asking for 60% of the royalties and they're planning on appealing the ruling to get more of the pie.
Come on people… This is nuts.
If you want money, write an original song. Colin Hay and Ron Strykert did.
–Fitz
Related articles by Zemanta