Hi all!
Joseph Campbell somehow over the course of his lifetime managed to gain an amazing amount of knowledge about myths from around the world – everything from the parables of holy books and myths to Star Wars. But even with all of this knowledge, Campbell managed at once to capture the giddy nature of someone who enjoys the stories themselves and the deep intellectual knowledge of the underlying themes, motifs, and ideals repeated throughout these tales.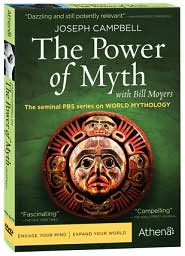 When Bill Moyers interviewed Campbell for PBS in the mid 1980s, I don't think anybody knew how the series would resonate with PBS viewers over time. In the 30 years since, it has aired repeatedly by viewer request. I had seen an episode here and there since then, but have never seen the entire series. Thankfully, the entire series is now available on a two-DVD set with many extras as Joseph Campbell and The Power of Myth with Bill Moyers.
According to Campbell, the power of myth is that it provides a structure by which a person can navigate the pitfalls and temptations of our own mortality. And I think that no matter the era of human history, it's readily apparent that we could (as a species) all use a better roadmap to avoid those pitfalls from time to time.
Hearing Campbell speak so eloquently about the themes of good and evil, conscious and unconscious, secular and mystical, is a bit like listening to the knowing voice of an elder. I couldn't help but hear the voices of my grandparents in Campbell's tale and explanations.
All six episodes of the original series are included on the two-DVD set.
The series starts off with "The Hero's Adventure," discussing the similarities between the stories of the Buddha and the Bible, and why the hero journey and mythology is still relevant in modern times. It's fascinating to hear Moyers and Campbell discussing these various myths in the context of the worlds they come from as well as the emerging mythos of the Earth as a whole organism we are a part of – the Gaia principle.
The series concludes with "Masks of Eternity", the pair covers the broad area of cultural "masks" – both figurative and literal – which serve as symbols of the divine and metaphors for thoughts of transcendence. Each of us has some idea of what "God" is – whether we think of the concept of the deity in a secular or theological sense. There are thousands of gods around the world – is any more true than any other? Some would argue that is the case. But Campbell argues that in all cases we are seeking to transcend the human experience into something greater than ourselves.
Through it all, Moyers manages to not only ask insightful questions, but seems to comprehend the nature of what Campbell relates along the way. The language used by both men goes above and beyond what I hear daily in the national news on radio, television, and in print – a welcome glimpse into a time where the media didn't try to reduce concepts and words to a 6th grade vocabulary.
In addition to the six complete episodes of the series, there are many extras included – from lists of Campbell's influences and a biography of Bill Moyers' work, to photo galleries and an excerpt from Campbell explaining the Sukhavati – stories of the Buddha from Mahayana Buddhism. But two additional interviews really stand out for me…
An interview that originally aired in 1981 on the Bill Moyers' Journal provides a bit of an early look and overview of the material covered in the later interviews that aired in 1987. At age 77, Campbell dove into what a myth and mythology are in a broader context. Again, Moyers expresses a deeper understanding from his own experiences that makes it easy to relate to the more intellectual explanations of Campbell. Both men are obviously passionate about the subject matter, which comes through despite the somewhat degraded quality of the original recording a transferred to DVD.
And an interview with one of my childhood idols, George Lucas, is the other highlight of the extras on the DVDs. "The Mythology of Star Wars" was filmed at Skywalker Ranch, filmed soon after Star Wars: Episode I – The Phantom Menace had been released. Lucas speaks eloquently about how myths could be applied to the modern world and how every day we teach through our own behavior. I thought it was very interesting to hear him speak about his own religious beliefs and how his stories are used in and out of religious context. He seems fascinated by the themes of worldwide religions and mythologies that he's worked into his own mythology of Star Wars.
If you're interested in mythology and want to learn more about these stories in a cross-cutting manner, you can't find better in my opinion than Joseph Campbell. He was a brilliant man who had a gift for explaining the common themes and how to use these tales to "follow your bliss…" Joseph Campbell and The Power of Myth with Bill Moyers is an amazing DVD set that has much to offer as food for thought. I'd encourage you to take a bite.
This article first appeared at BlogCritics.org here.
–Fitz
p.s. Pick up this DVD set and other great books from Joseph Campbell below!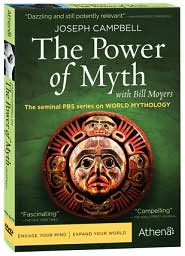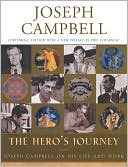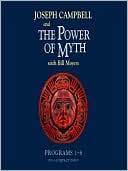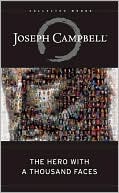 Related articles by Zemanta