Sometime in the last 20 years or so, the movie industry lost a bit of magic. Once upon a time we hardly had movie trailers on television. Instead, we'd see posters for upcoming movies that would try to snag a bit of our imagination. As much as the script, the actors, the soundtrack… the posters were an integral part of the moviegoing experience. And typically they'd be painted by hand, not edited on a computer or massaged as a photograph. The posters I remember from my youth were just as worthy of hanging in a gallery as they would be hanging on your bedroom wall.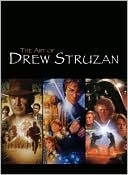 Between 1977 and 1981, I must have had two or three different variations of the Star Wars poster on the walls of my bedroom. They were all in vibrant colors and captured the magic of "a galaxy far far away" better than any of today's movie posters do. It's become so bad that I hardly even look at posters any more because they all look the same – a miasma of faces and logos thrown together by a marketing department somewhere.
During this seemingly bygone era, one of these artists seems to have done an influential movie poster for every movie I loved in that time. Drew Struzan. Through the years, he captured a part of my imagination with posters for Star Wars, Raiders of the Lost Ark, Big Trouble in Little China, Hook and many many more. It was through his talents I was drawn to many movies in my youth – with his art acting as a Pied Piper tune to lead the way.
The Art of Drew Struzan provides a glimpse into the magic his movie posters captured during his career spanning more than 30 years. But along with that you see the tragic tale of how the marketing machine of Hollywood has left the artistic tradition of movie posters in favor of a fast-food style that makes nearly every modern poster pale when compared to those of the past.
A foreward from acclaimed director Frank Darabont sets the stage with a discussion of how the "suits" have lost their way in marketing and a bit about how he came to know Struzan over the years. The artist did many pieces for Darabont's movies, though some never made it to the public. And an introduction from author and film critic David J. Schow provides a glimpse into the life of Struzan and a lifelong appreciation for how much of his soul the artist puts into each piece. These are well known men in movies and the admiration for Struzan's work is obvious, but more than that there's an appreciation for how he works as well.
After that, the book progresses from Raiders of the Lost Ark in 1981 to Hellboy II: The Golden Army in 2008, showing black and white sketches, partially done pieces, and final artwork along the way. Struzan tells stories of each period as you go through the years, offering explanations for why certain things happened the way they did.
Struzan's relationships with Spielberg, Lucas, Darabont and Guillermo del Toro through the years, along with other actors and directors makes for fascinating reading. But you can tell it's all told with a touch of sadness the more recent you get. The fact that marketeers commission art from him but don't use it is a travesty in my view and that seems to be the case more and more frequently as you go through the book. It's no wonder that he retired in 2008.
The art alone would make this a worthwhile book to pick up – but it's the context and history you get along the way that seals the deal. The Art of Drew Struzan should be on the reading list of any movie buff. Be sure to check it out at your local or online bookseller!
This article first appeared at BlogCritics.org here.
–Fitz
p.s. Pick up books about Drew Struzan below!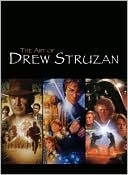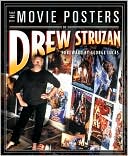 Related articles by Zemanta