Hi!
In 2004, my wife and I started watching Last Comic Standing. We had missed the first season entirely, but the second season won us over in just a few episodes. Though John Heffron ultimately won the title, we were blown away by Alonzo Bodden (who won season 3), Jay London (whose strange appearance and odd presentation made us laugh hysterically – "I'm the fourth guy from the left on the evolutionary chart."), and Kathleen Madigan – a little spitfire who used observational humor to disarm her audience every time. She didn't do as well on season 3, but came back as a talent scout in a later season.
We are also huge fans of Lewis Black, who is one of Kathleen's friends and ardent supporters. Anywhere we've seen Lewis, we've also seen her, including on Lewis Black's Root of All Evil. Though we saw Madigan's last comedy special In Other Words a few years ago, we really hadn't seen her with a new stand-up routine for a while.
So when we saw that she had a new stand-up comedy special – Kathleen Madigan: Gone Madigan – I knew we'd have to catch it on DVD without all the bleeps… And we weren't disappointed. She's in rare form with bits about politics, American culture, and her own family. It's that kind of self-deprecating humor that keeps me coming back.
Madigan starts the routine by making fun of her own hypochondria. The web (specifically WebMD) has probably done more to advance hypochondriacs than actually help sick people. She made a New Years' resolution to swear off her own streak of "self-diagnosis" after spending the prior year diagnosing imaginary illnesses. As she says, "I had ankle cancer for a while… Then I had shrinking eyeballs… That was weird…"
As she talks about her USO trip to entertain the troops in Afghanistan, she suggests that after hearing of some of the successes there – building roads, schools, and police stations – that maybe it's time to invade Detroit. They could use the boost! It's seamless transitions like that, from personal stories to commenting on something more substantial like the economy of Detroit, that really makes her routines flow. Where some comedians build in pauses for transitions, she just keeps things rolling from one bit to the next.
It's her cynical view of life and steady delivery that makes the whole routine work as she moves from topic to topic, skewering her own father as easily as Hillary Clinton in the Obama administration. I love that cynicism. Her sister is evidently the optimistic one rooting for the hope and change of Obama, but when she asked Madigan if she had any hope left she replied – "Let me check… um… Nope! I gave up hope officially when they took the pillows out of coach on American Airlines. If we can't afford a $0.05 piece of foam, we suck."
In addition to the 60 minute routine, there's an Interview with Madigan and a Behind the Scenes feature that includes interviews with her family.
The Interview gives a very short, high-level view of how she develops jokes from random thoughts. Doodling seems to be in integral part of the process, as does a disorganized pile of notes in a notebook. In less than four minutes, I think you gain some understanding into the chaos of her routine. And yet it works for her – every time.
The Behind the Scenes feature was less interesting for me. It's great to see Madigan's family and you can see why she's as funny as she is. Like most families I know, she has a lot of material to call on. Her sister doesn't seem to mind being compared to various dog breeds, her mother likes to pick on her father constantly, and her father seems to be one of the funniest old lawyers I've ever seen. Unfortunately after the first five minutes it drags on a bit.
If you like good, topical comedy, I can't recommend Kathleen Madigan enough. She's always hilarious and one of the few comedians I'd love to see live at some point. In the meantime, shows on DVD like Gone Madigan will have to do!
This article first appeared at BlogCritics.org here.
–Fitz
p.s. Pick up this and other comedy DVDs below!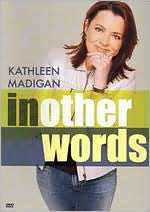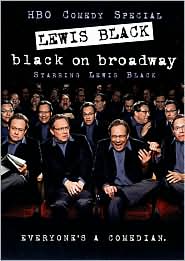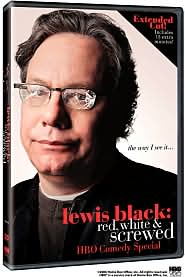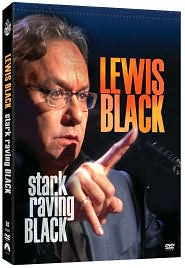 Related articles