Hi!
Though I only remember attending one or two summer camps as a kid, I do remember them fondly. But I think I'd remember if Scooby-Doo and the gang happened to be there. In anticipation of Halloween and kids heading back to school, it's great to get some fun kid-friendly entertainment out there for a scary good time!
Scooby-Doo! Camp Scare is an all new movie starring Scooby-Doo, Fred, Daphne, Velma, and Shaggy that takes place at Camp Little Moose. As camp counselors, the gang hopes to inspire confidence in the campers. But when a local legend and camp story comes to life and starts terrorizing the camp, they know they have a mystery to solve.
As with all Scooby-Doo mysteries, you know Scooby and the gang will get to the bottom of things eventually. And the more clues they find, the deeper they get into the dark past of Lake Big Moose with the three campers brave (or unlucky) enough to tag along. Can they outsmart the three ghost stories come to life? The Woodsman – an axe wielding psycho who keeps warning them to "Get Out!"… The Fishman – a former camper who swam so much in Lake Big Moose that he actually grew gills, fins, and a tail to terrorize people in the water… And the Banshee of Black Canyon – a flying, wailing witch who causes trouble for any who hear her cries…
Watching with my two daughters, ages 5 and 9, I think we all enjoyed the antics we've come to know and expect from Scooby and his friends. There's something comforting in knowing that Fred will try to trap the monster, Daphne will find a way to be the damsel in distress but save Fred from himself, Velma will continue to be the brains of the outfit, and Scooby and Shaggy will clean out the refrigerator just to hide inside. The usual thrills, spills, and comedic timing that has made Scooby and the gang fun since 1969 are all present and accounted for in this new feature length cartoon.
In addition to the feature, a few extras are also included on the DVD. Along with a few trailers for other features and video games, we really enjoyed the "Scooby-Doo! Camp Stories" that tells three spooky fireside camp tales with a mix of live action, a few simple animations, and clips from the film.
We also liked the included episode of Scooby Doo! Mystery, Inc. – "Beware the Beast from Below." However, if you haven't seen the new series on Cartoon Network, I'd recommend that you watch before you see it with your kids. Though it's basically the same old Scooby-Doo themes, they've added some new wrinkles such as the fact that Velma and Shaggy are dating, which seems a little odd to me. That said, it's still fun – just might be a shock to some kids (and their parents).
If you're looking for family-friendly fun for Halloween, I'd definitely recommend you check out Scooby-Doo! Camp Scare on DVD and Blu-ray at your favorite retail or rental counter. Though not particularly scary, it does provide a few thrills and chills for Scooby and his friends!
For some online fun related to the film, be sure to check out ScoobyDooCampScare.com.
[rating:3/4]
Article first published as DVD Review: Scooby-Doo! Camp Scare on Blogcritics.
–Fitz
p.s. Pick up this and other great Scooby-Doo DVDs today!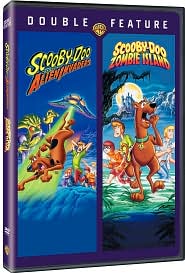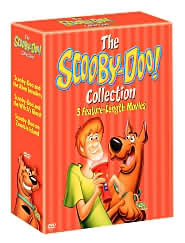 Related articles by Zemanta