Hi folks!
There was a time when a computer was just that thing on your desk at work or the giant monstrosity locked away in an air conditioned room in the basement. Now just about everything has a computer inside. Your phone and car are just for starters. What about the airplane you're flying on? Or the power plant providing electricity to your home? We're all more dependent on computers than ever before.
So what happens when those computers start to fail randomly for no apparent reason?
Zero Day by Mark Russinovich paints a chilling picture of what might happen if hackers lose interest in stealing credit cards and become more focused on cyberterrorism. First a passenger jet's controls go dead when the computer goes offline. Then an oil tanker plows into a Japanese port and a nuclear power plant loses control… But that's just the beginning.
When Jeff Aiken, a computer analyst who used to work for the CIA, starts investigating a failure at a large law firm in New York, he discovers that somehow a virus has corrupted data on the server. Not only is their financial data gone, but all of their litigation data as well. Though they have backups, Jeff does a thorough check to make sure those aren't infected too and down the rabbit hole he goes. After hours of work, he uncovers a name – Superphreak.
At the same time, Dr. Daryl Haugen at the Department of Homeland Security (DHS) and part of the United States Computer Emergency Readiness Team (US-CERT) is investigating other instances of computers shutting off. Critical computers at hospitals failed and caused medication confusion that led to patient deaths. Were they simply isolated incidents or part of a broader attack on US interests?
As Jeff & Daryl's investigations progress, they find shocking coincidences and connections between the various computer failures in the US. Can the two computer investigators figure out what's going on and who's behind it before more people die? Can they figure out what, who and where Superphreak is before it's too late.
I won't spoil the plot twists and surprises for you, but I was hooked from beginning to end. It's hard to believe that this is Russinovich's first novel.
If his name rings a bell, it might be because you've seen it in conjunction with Winternals, a website dedicated to helping system admins manage, diagnose, troubleshoot, and monitor Microsoft Windows environments. It was so influential in Windows circles that Microsoft acquired it in 1996. Russinovich is co-author for several books in the Windows Internals book series, as well as a contributing editor for TechNet Magazine and Windows IT Pro Magazine. He has some serious geek cred.
Zero Day offers a scary scenario for what could happen via cyberterrorism. Hackers are only part of the problem and usually only out for their own best interests or to illuminate issues that need to be fixed. If terrorists can harness hacker knowhow and find ways to take down key systems, we're going to be in a world of hurt. Russinovich does a great job of shedding some light on the possibility. Hopefully businesses and governments are listening.
He does get a bit deep into "geek speak" at times, describing the inner workings of computers, BIOS, and operating systems and how they relate to one another. If you don't like the jargon, you can skim it and get the gist of what he's after, but I found it fascinating to see just how far he goes to detail the potential of this looming threat. It doesn't quite offer a step-by-step guide to destroying the world with a storm of computer viruses and 'bots, but damn if it doesn't come close.
Whether or not you're a computer geek, Zero Day tells a compelling story with thrills and chills to entertain you. I found it more plausible and fun than Dan Brown's Digital Fortress, so I'm hoping that Russinovich gets ideas for further cyber thrillers to educate us while entertaining and scaring us!
This article first appeared at BlogCritics.org here.
–Fitz
p.s. Pick up these great books at Barnes & Noble below!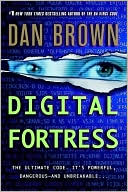 Related articles