Hi all…
Young teenage vampire Ariella Montero and her father Raphael were introduced to readers in Susan Hubbard's The Society of S in 2008. When I read it in March 2010, I found it not only superbly written, which should be expected for a Professor of English at the University of Central Florida, but offering a unique perspective on the vampire myth and growing up.
As Ari discovered the secrets her father had kept from her, she discovered a whole new world and abilities she didn't know she had. But she was your typical teenager as well, always feeling like an outsider and finding it hard to make new friends. Wracked with guilt over the unexpected death of her first real friend – Katherine – she went on a quest to find her mother, who'd abandoned her and her father soon after she was born. And even as she reconnected with her mother, life threw her a curve as her father left to start a new life after his "death" in the fire that almost claimed Ari's and her father's lives…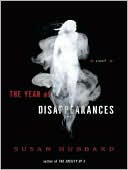 In the first book, Hubbard proved that it was possible to explore the teenage lives of vampires in a world beyond the Twilight series. And though angst is definitely a part of the equation, Ari's journey of self-discovery and learning about her abilities and the strange world she found herself in doesn't involve any teen werewolves flexing without shirts every five minutes.
The Year of Disappearances continues Ari's quest for answers and to find a place of her own where people don't die or disappear around her. The story picks up where The Society of S left off in the aftermath of a hurricane that ransacked Ari's mother's ranch in Homosassa Springs. Ari, her mother, and their friend Dashay were putting things back together again. Each of them seemed to be having issues with things and people disappearing around them.
First there was Ari's father disappearing to start his new life. Then Dashay's boyfriend Bennett suddenly was no longer in the picture after a visit home to Jamaica. And then the bees started dying off and disappearing as well…
Ari isn't immune to these mysteries either. While exploring Homosassa Springs as the ranch was being rebuilt, Ari meets Mysty and Autumn, two teenage girls in town. When Mysty disappears, the townspeople get the impression that Ari had something to do with it, making living in the area very uncomfortable.
Mysty isn't the first person to meet an unfortunate end around her. When the FBI agent who investigated Ari's friend Kathleen's murder in New York appears to connect the dots and question Ari more closely, her mom (who she calls Mae) suggests that perhaps it's time Ari should go to college. Even though she's fourteen years old, she's been home schooled all her life and is brilliant, so she should find a school to continue to challenge her intellectually.
Ari eventually enrolls at Mae's alma mater – an alternative college in George called Hillhouse – and finds the teens and twenty-somethings to be just as difficult to relate to as the teenagers in Homosassa Springs. And once again, another girl disappears with a connection to Ari, beginning the cycle of questioning and recriminations anew.
Poor Ari. The one place she seems to fit in is at Mae and Dashay's ranch, but even there she found it tough to stay put in the face of the strange events that surround her regularly.
Unlike The Society of S, I felt that The Year of Disappearances was running a bit wild, exploring some interesting views of not only growing up in today's society as a teen, but environmental and political statements as well. Though it was a quick and effortless read because the language flowed so well, it bounced around (to/from New York, Georgia, and Florida) never really feeling settled.
That said, I'm curious to see what happens with the possibility of a vampire running for political office, the competing philosophical camps of vampires, and to see if young Ari ever truly finds a home again like the first 13 years of her life in Sarasota, New York, with her father.
I'm hopeful that The Season of Risks, due out in July 2010, finds its center again as we continue to explore the strange, yet compelling world that Ariella inhabits. I know I'll be back to enjoy the journey.
This article originally appeared at BlogCritics.org here.
–Fitz
p.s. Pick up this and other Susan Hubbard books from Barnes & Noble!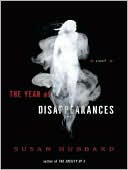 Related articles by Zemanta