Hi again…
Terrorism. Before 9/11 it was a word that barely registered with Americans at home. After 9/11, it gained a life of its own. But what is it really? It depends on who you talk to. Merriam-Webster defines it as "the systematic use of terror especially as a means of coercion." Dictionary.com defines it as "the use of violence and threats to intimidate or coerce, especially for political purposes." For most of us, it's the nagging fear that somewhere somebody who disagrees with your beliefs is unwilling to agree to disagree and will go to extremes to point out that his or her point of view is right and yours is wrong.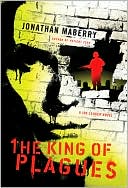 But what if it was all of that and something else? What if there were people in the world using terrorism as a tool to bilk money from millions of people, governments, and companies all over the world? Reducing the harsh realities of a world in which people are willing to blow themselves up for a cause down to a business decision. A financial strategy.
That's damn scary to me. Welcome to the world of Jonathan Maberry's The King of Plagues.
Once again, Maberry gives us a glimpse into the world of the DMS – the Department of Military Services – through the eyes of Joe Ledger. Joe used to be a cop in Baltimore. In the last six months after joining the DMS he's fought zombies and monsters. What's next?
At the end of The Dragon Factory, Joe was suffering from the loss of his friend, coworker, and lover during an operation. She was murdered. He needed some time to recover. At the beginning of The King of Plagues, we learn he used some time off to hunt down her murderer and find some small bit of justice.
Though he wanted more time to grieve, the world moved on around him. Somebody blew up a hospital in London. And that act of violence claimed the lives if thousands of people. It was time to go back to work.
When Mr. Church, the leader of the DMS, calls you up and tells you to help the locals when the world goes to hell, you can't really say no. And that sinks Joe back into the world of covert military action, detective work, and some villains that will sit back and watch the world burn if they like what they're getting out of the deal. I was hooked from the beginning as Maberry writes about the explosion at the hospital and the emotional punch of watching 9/11 repeat itself…
"I turned to the people around me and saw expressions on their faces ranging from confusion, to disbelief, to shocked awareness. Each was processing the enormity of this at the speed their mind would allow. I could almost see how this was gouging wounds into the collective psyche of everyone here, and anyone who was watching a news feed. Each of them – each of us – would be marked by this forever."
Through Joe Ledger, we experience five days of hell. Ebola. Plague. Assassins taking pleasure in systematically breaking victims psychologically as well as in their victims slow, agonizing deaths… He's put through the ringer. And though he may be deadly with or without a weapon and be a hardened warrior, the "everyman" factor is there from beginning to end. He's easy to identify with as he and his dog Ghost survive horrors with physical and emotional scars that may never heal.
I have to admit that I didn't enjoy The Dragon Factory as much as the first Joe Ledger novel, Patient Zero. Though there were some interesting twists, turns, and technologies, it was a bit over the top for me and that's saying something. I was hopeful that King of Plagues would return to the more powerful punch of the first book. And it did that in spades.
If you're looking for a thriller to sink your teeth into, check out The King of Plagues. Maberry has hit one out of the park this time with nary a zombie in sight.
This article first appeared at BlogCritics.org here.
–Fitz
p.s. Pick up all of these books at Barnes & Noble below!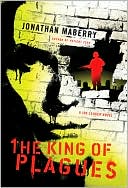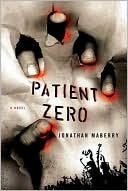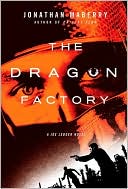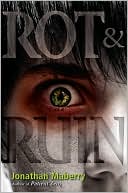 Related articles