Hi all…
Mark Twain (aka Samuel Clemens) always struck me as an open-minded gentleman with a strong sense of humor and an incredible ability to spin a tale. As a youth, I read The Adventures of Tom Sawyer, Adventures of Huckleberry Finn, A Connecticut Yankee in King Arthur's Court and many of his other books. And something tells me if there had been any undead wandering about in the course of his many travels, he probably would have colorfully written about them in his own words.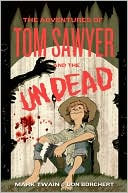 Of course, he's been dead since 1910. So unless he finds a way to come back from the dead himself, he's unlikely to take advantage of the current crop of classics being revisited these days. We've seen Jane Austen's classic Pride and Prejudice and Sense and Sensibility invaded by zombies and sea monsters and Louisa May Alcott's Little Women suffer from a vampire outbreak. Abraham Lincoln was pressed into service as a vampire hunter (Abraham Lincoln: Vampire Hunter). And even Leo Tolstoy's Anna Karenina was given an android facelift.
So why shouldn't Tom Sawyer and Huck Finn deal with their own brand of undead along the Mississippi River?
In The Adventures of Tom Sawyer and the Undead, author Don Borchert takes this Twain classic and manages to twist it without breaking it. All of the usual suspects are there – from Tom and Huck to Aunt Polly and Becky Thatcher… And you can't have Tom Sawyer without his run in with notorious killer Injun Joe!
There are however a few changes that made me giggle in a good way. Adding in the "zum" – the reanimated dead from a zombie plague – does manage to change the tale from Injun Joe vs. Tom to give it an extra supernatural creep factor. And even then there are "zum" and then there's Injun Joe.
I was laughing as I read how instead of whitewashing Aunt Polly's fence, Tom is sharpening the tops of each fencepost so that if a zombie should fall on one, it would be skewered. For Tom, it's too much like work, so soon he manages to convince the rest of the kids in the neighborhood to do it for him.
And instead of testing a cure for warts in the graveyard, Tom and Huck are testing the use of a dead cat to keep the "zum" at bay when they run across Injun Joe killing Dr. Robinson and framing Muff Potter for it. Muff as the town drunk may not be the brightest bulb, but he certainly doesn't deserve to be hung on circumstantial evidence, does he?
Other than the "zum" and discretely changing a few things to put the wandering dead into the story, the majority of the story is kept intact from how Twain wrote it in 1876. In this case, I have to say that works in the book's favor for the most part – giving an old familiar tale a new twist. The writing style changes only slightly to add a bit of a horror edge.
At about 300 pages, The Adventures of Tom Sawyer and the Undead was a fun read from author Don Borchert. If you're looking for another twisted classic like Seth Grahame-Smith's Pride and Prejudice and Zombies, this book will be right up your alley!
This article first appeared at BlogCritics.org here.
–Fitz
p.s. Check out this and other books from Barnes & Noble!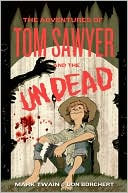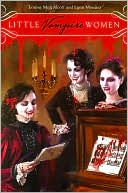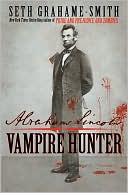 Related articles by Zemanta