Hi there…
Every now and then, a new young adult (YA) book comes to my attention to read. As a parent, I'm always on the lookout for well-written fiction with positive role models. Unfortunately, sometimes that means that YA is based in the real world and fairly boring for those of us a bit older than the target audience. Though the real world can be exciting in and of itself, I tend to look for a bit more of an escape for my eldest daughter.
Though the Eragon and Harry Potter series both have kids in leading roles, except for the first couple of books I never really felt they were aimed at the pre-teen market. Starlighter, the first in the new Dragons of Starlight series from author Bryan Davis seems to be tailor made for younger readers.
Starlighter focuses on two main characters from two different worlds linked by history – Jason Masters, newly appointed bodyguard to the governor; and Koren, a slave to the whims of dragons. Each seems built to be a hero and save the day.
Jason's brother Adrian is the bodyguard to the governor. When Adrian goes on an adventure to discover the truth behind a conspiracy that's lived in rumor and half-truths for a generation or more, Adrian leaves Jason in his role as bodyguard to Governor Prescott and gives him a message tube with a cryptic message. The message opens a can of worms that leads Jason on a wild ride through dungeons, caves, and into a whole new world…
Elsewhere in the solar system, Koren is discovering that the dragons of her world may also be keeping secrets. For generations, her people have served the dragons tooth and claw – mining, cleaning, raising more children as slaves. The dragons say they are protecting her people, but Koren discovers many of them are waiting for the prophecy of a mysterious black egg to come true. Unfortunately, the prophecy may also lead to the destruction of her world.
As with much young adult fiction, these characters are larger than life with amazing resolve and fantastic skills to keep them alive on their perilous journey between worlds. Along the way, they meet other characters like Randall Prescott, son to the governor who turns out to be an ally; Elyssa, a girl thought kidnapped by bears who can see glimpses of the future; and Tibalt, a crazy prisoner with riddles containing clues to what they should do next.
With 400 pages, the book moves quickly with great descriptions to help readers visualize each step of the way – from the smell of the noxious gas released during mining, to the rising cold waters as the group is trying to figure out how to open the gateway between Jason and Koren's two worlds. Davis' writing style reminded me a bit of The Eye of the World – the first book in Robert Jordan's Wheel of Time series.
By the end of the book, I was left with many questions and wondering what Jason and his friends would do to survive the trouble they find in the dragon world of Starlight, so I'll definitely be interested to see what happens in the next book of the series. However – I would definitely recommend this book to younger readers instead of adults seeking more complex themes.
That's not to say that Starlighter isn't an enjoyable read. The concept of a pair of worlds bound together through a shared history and the enslavement of humans by dragons is not something I can recall in other fantasy fiction. However, it's pretty easy to see who the good guys (and dragons) are and who isn't helping out the characters as they chug along.
If you have a pre-teen interested in a fantasy story with swords, magic, and dragons – I'd definitely recommend you pick up a copy of Starlight for their enjoyment. Davis has a gift for storytelling I'll be sharing with my daughters soon!
This article first appeared at BlogCritics.org here.
–Fitz
p.s. Pick up this and other great books from Barnes & Noble below!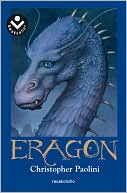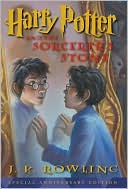 Related articles by Zemanta