Hi all…
When I am moved by good storytelling, it usually provokes more than a surface-level emotional response. When I'm moved to tears by a writer, it's something truly special. But before I get to talking about Rot & Ruin, I want to make a strange analogy…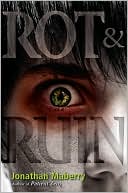 On American Idol, the judges are fond of saying that some contestants could "sing the phone book" and they would pay to listen. I think the same thing exists with writers. Some gifted wordsmiths have the magical ability to imbue so much life to their stories that I think they could probably randomly select one of Georges Polti's The Thirty-Six Dramatic Situations, a random genre, setting, and character, and create a story that you would enjoy 99% of the time. Not every writer has that gift, but a few do.
Jonathan Maberry first came to my attention in 2009 with his book Patient Zero, which combines one hell of an action plot with zombies for a fast-paced, engaging story. I'll be the first to tell you that I like zombies, but I really like some of the deeper, emotionally-charged zombie stories of recent years. Books like Mira Grant's Feed, David Moody's Autumn, and some of the unique short fiction anthologies of zombie fiction like The New Dead really get my imagination pumping.
One of the stories in 2010's The New Dead was Maberry's "Family Business," which quite honestly was one of the most moving stories I've read in a long time. I was wiping away tears as I read it on a plane a year ago. And when I heard that it was the beginning of a new young adult series he was working on, I became very excited.
The world of "The Family Business" and Rot & Ruin exists after a zombie uprising known simply as First Night. After First Night, everything changed and survivors began gathering together in walled cities to keep the zombies outside. Benny Imura just turned fifteen and has grown up after First Night, so he didn't know the world before. His brother Tom survived the event and went on to become one of the most respected zombie killers in the area. When Benny can't quite hack it at any of the other jobs in town (locksmith, fence tester, generator repair man, artist, and many more), he decides it must be time to try the family business and learn the trade from his brother…
As with most decisions that seem simple at the time, Benny has no idea what he's getting himself into. Though he idolizes some of the other zombie killers like Charlie Pink-Eye and Motor City Hammer, he doesn't understand why Tom is always mentioned along with them as one of the best. He always thought his brother was a bit of a wimp because he tried to avoid violent conflict. But when he starts learning how to hunt and how Tom works, he's thrust into a violent world where the worst things aren't always the zombies.
Rot & Ruin is an amazing story on many levels. It expands on the short story in a variety of ways, fleshing out the world that includes bad dudes, cool chicks, and mysteries galore. I am very excited to see where the story goes in the next book – Dust & Decay – out later this year.
This definitely isn't for all readers. There is a lot of violence, discussion of rape, and scary situations. So be sure to think about who reads it if you're considering it for a particularly young reader. The Young Adult (YA) label is very appropriate in this case. But if you are a zombie fan and want to get a YA reader hooked on the genre, it's tough to beat Rot & Ruin.
Jonathan Maberry is a gifted author with a penchant for creating engaging worlds, plots, and characters to suck you into a story that won't let you go. Definitely check out Rot & Ruin if you're looking for a great zombie story!
–Fitz
p.s. Check out these great books from Jonathan Maberry…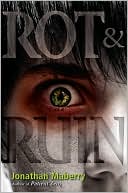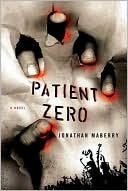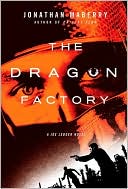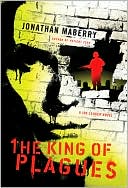 Related articles