Hi again…
Zombies. They seem to be everywhere these days. Resident Evil: Afterlife brought their biologically engineered zombies back to the big screen recently. On Halloween 2010, the Walking Dead will invade television on AMC. And there have been many recent books – from The Adventures of Tom Sawyer and the Undead and Pride and Prejudice and Zombies to Patient Zero and Zombie Britannica.
So what makes David Moody's upcoming book Autumn different?
First of all, this is the first zombie book that I can recall that never uses the "z" word explicitly. Moody refers to them as "creatures" or "figures," and these undead don't seem to be of the flesh-eating variety. Other than one scene that made me wonder if they might be capable of extreme violence, it's just the oppressive numbers of restless dead and the fact that they're everywhere that makes them a persistent threat.
Second, though the book starts like many zombie plagues with some sort of worldwide biological or chemical event, Moody doesn't try to explain how or why it happened. Though 99% of the world's population suddenly dies, our few survivors are more interested in survival than a cure.
Third, the survivors themselves are just ordinary people. Michael is a bit of a loner who has a mysterious past he's not willing to talk about much. Emma was a medical student and is more keen on finding a safe place than solving the riddle of what caused the event. And Carl was a husband and father who never quite gets over the trauma of losing his wife, daughter, and his old life.
Autumn may have the earmarks of your ordinary zombie tale, but it is far from it. Moody's writing is just descriptive enough of the threats facing our survivors to make the whole story more psychological horror than of the brain-eating variety. It's extremely well written with the implied silences just as important as the action. It reminded me more of classic Stephen King than George A. Romero – and I have to say I'm looking forward to what's happening next.
If you're looking for a different kind of horror or zombie fiction, you can't do much better than this creepy start to a new series by David Moody. Look for Autumn on bookshelves now!
This article first appeared at BlogCritics.org here.
–Fitz
p.s. Check out Autumn and other great books below!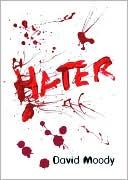 Related articles